Archer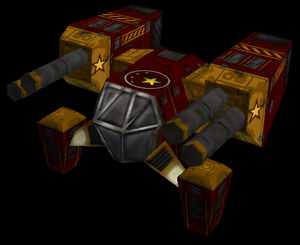 Information
Faction: CRA
Name: Unknown
Codename: Archer
Vehicle Type: Self-Propelled Long-Range Artillery Turret
Built By:
Factory
---
Health: 2000
Ammo: 2000
Built Time: 15s
Scrap Cost: 8
---
Hardpoints

Howitzer
The Archer is the Chinese artillery unit. It is capable of shelling distant targets, but, like NSDF Longbows, is very vulnerable at close range.
Ad blocker interference detected!
Wikia is a free-to-use site that makes money from advertising. We have a modified experience for viewers using ad blockers

Wikia is not accessible if you've made further modifications. Remove the custom ad blocker rule(s) and the page will load as expected.