Dragon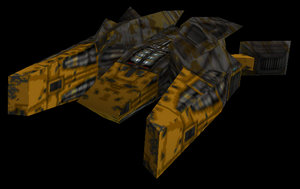 Information
Faction: CRA
Name: Dragon
Vehicle Type: Rocket Tank
Built By:
Unit Factory
---
Health: 2700
Ammo: 1000
Build Time: 10s
Scrap Cost: 8
---
Hardpoints
Shadow Missile
Thermal Hornet

Manual Detonation Mortar

Proximity Mine
Named after the mythical fire breathing beast, the Dragon more than lives up to its name, with vicious rocket armament. Its weak point is its light armor.
Ad blocker interference detected!
Wikia is a free-to-use site that makes money from advertising. We have a modified experience for viewers using ad blockers

Wikia is not accessible if you've made further modifications. Remove the custom ad blocker rule(s) and the page will load as expected.