Instant Action Demo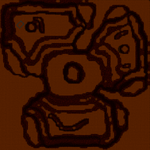 Information
Developer:
Activision
Publisher: Activision
Release Date: 1998-04-10,[1] 1998-07-02[2]
The Instant Action Demo for Battlezone was a mission and documentation pack released by Activison in April 1998 to demonstrate the use of the Map Editor. The first version included one mission and a 29-page guide; a second version, titled Instant Action for Battlezone v1.31, was released in July and contained an additional mission and extended documentation to take advantage of 1.3's new features.[3]
Original Version
Edit
The first issue of the Instant Action Demo, released in April 1998, packaged User Mission 1 with the Map Editor Documentation, a comprehensive 29-page guide that walks the user through creating a basic singleplayer and multiplayer maps.[4]
Reissued Version
Edit
The second version of the demo was released in July 1998, a fortnight before the 1.3 patch. It included debriefings and objective text for User Mission 1 (though the map itself was not updated to use them), added User Mission 2, and extended the Map Editor Documentation[5] to instruct the player on using the advanced Instant Action options supported by 1.3.[6]
References
Edit
Ad blocker interference detected!
Wikia is a free-to-use site that makes money from advertising. We have a modified experience for viewers using ad blockers

Wikia is not accessible if you've made further modifications. Remove the custom ad blocker rule(s) and the page will load as expected.